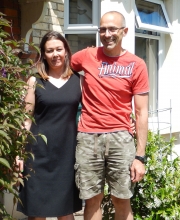 Clare and Mark Ryalls
Owners
My husband and I would like to warmly welcome your family to Amberley Nursery and Forest School. We moved to Bexhill in 2001 and have enjoyed growing and developing Amberley with a dedicated team of professionals. Shortly after moving to Amberley we started our own family; becoming a parent for the first time was the most exciting and rewarding experience. It gives us great pleasure to share in your experiences of becoming a family, working with you to ensure your child gets maximum benefit in their time at Amberley. We value education for all and strive to give everyone a passion for lifelong learning. After our third and final child I attended Brighton University and gained my BA (Hons). This has strengthened our beliefs and given us a deeper knowledge and understanding of child development. During my time at university I was introduced to the concept of Forest School. I was so amazed at the outstanding benefits this has for children and determined to bring this to Amberley. In 2012 Mark embarked in gaining the qualification requirements to become a Forest Section Leader. In 2013 we gained our Forest School status. We are a progressive educational establishment where the values and opinions of children, parents and staff are at the forefront of our desire to support our community. We truly hope your family's journey with us is productive and truly happy one.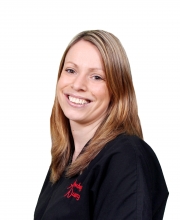 Amy Cruttenden
Manager
I have 16 years of experience, working with children in nurseries, as a nanny and abroad as a Children's Rep. I have NVQS LEVEL 2 and 3 in early years care and Education. I am also the Child Protection Lead for Amberley. I am committed to ensuring the children are at the centre of everything that we do and each child is given the opportunity to follow activities that interest them, learning through play.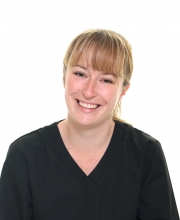 Lisa Gray
Deputy Manager and SENCo
I have worked at Amberley since October 2001 in many roles, from a school student on placement to deputy manager since September 2015. I enjoy watching children learn and develop in their own ways and at their own pace; I enjoy my role as SENCo (Special Educational Needs and Disabilities Co-Ordinator). I have NVQs Level 2 and 3 in Early Years Care and Education which I gained whilst working as an apprentice.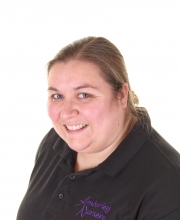 Jess Hammond
Section Leader for 1-3 years group
I started working with children in 2010 and have worked in a variety of settings, including as a nanny, child minder and in nurseries. I have also worked at PGL as an Activity Instructor and Group Leader, as well as at Brighton and Hove Albion Football Club as a Football Coach. I have an NVQ level 3. I joined the Amberley team in 2016, I enjoy working with babies and toddlers and love messy play.
Gemma Field
Section Leader for 2-3 years group
Emily Peussa
Section Leader for 3-5 years group
I have an NVQ level 3 and have been working at Amberley since March 2015. I enjoy helping the children to become ready for school and seeing them develop, as well leading a TALL (turn-taking, attention, listening and learning) group each week.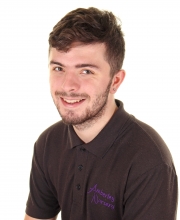 Jack Deacon
Practitioner
I studied at Bexhill College and got a triple distinction in CCLD. I joined Amberley in 2016 and have three years experience working with young children. I enjoy the rewards that children give when they learn something new. In my spare time I enjoy spending time with friends and listening to music.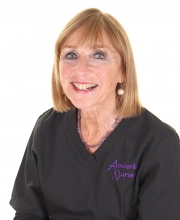 Mo Hawkins
Practitioner
I moved to Bexhill 3 years ago. I have worked at a Pre-School for over 20 years and have an NVQ level 3 in childcare. I enjoy walking my dog who is also registered as a therapy dog and we visit two local nursing homes. I am member of the local gym and also volunteer at a local monthly club for blind and partially sighted people. I enjoy craft activities with the children, song, rhymes and story times.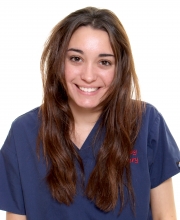 Kiara Byford
Practitioner
I have been working at Amberley since September 2015, as an apprentice, doing my NVQ level 2 qualification. I have experience with young children as I have a daughter of my own. I am looking forward to learning more about the early years.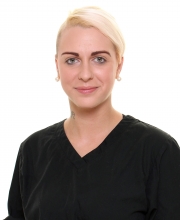 Laura Winters
Practitioner
I have an NVO level 3 in Childcare and have worked with children since 2007. I enjoy being active, singing and dancing. I have two boys one who attends Amberley. In my spare time I enjoy taking my son on days out.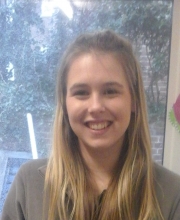 Mia Cole
Practitioner
I have an NVQ level 3 which I gained whilst studying at Bexhill college and as part of this I was a student at local schools and nurseries. I have worked at Amberley since 2017. I enjoy dancing and seeing my friends.
Shannon Tuppen
Practitioner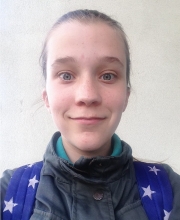 Maartje Deeprose
Support Worker
I first came to Amberley as a student whilst completing my level 3 qualification at Bexhill College. I have younger siblings and have gained lots of experience with children of a variety of ages. I plan to continue at college, working towards my levels 4 and 5 qualifications. I have been employed at Amberley since May 2016 as a practitioner and support worker.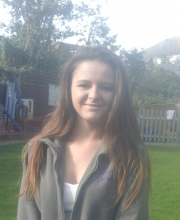 Leah Cox
Apprentice
I recently moved to Bexhill to live with family, my younger sisters have attended Amberley so my family knows the nursery well. I am currently studying towards my NVQ in childcare at Hastings college.